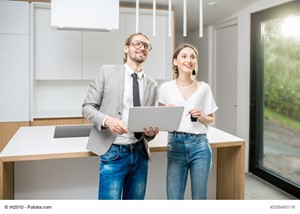 If you plan to sell your home, you should consider how you can stir up interest in your residence. Because if you know how to promote your house to buyers, there may be no shortage of home showing requests as soon as your residence becomes available.
Ultimately, it is important to give buyers lots of reasons to view your home. If you promote your residence to the right groups of buyers, you could reap the benefits of a quick, profitable house selling experience.
To better understand how to achieve the best-possible home selling results, let's take a look at three tips to help you showcase your residence to buyers.
1. Focus on Curb Appeal
Your home only gets one chance to make a positive first impression on buyers. Fortunately, if you allocate time and resources to improve your house's curb appeal, you may be able to differentiate your home from other available residences in your city or town. And as a result, you may receive lots of requests to view your home.
To enhance your house's curb appeal, you can mow the lawn, trim the hedges and perform other lawn care tasks. Don't forget to repair or replace any damaged home siding as well.
Remember, the better your home looks to buyers, the more likely it becomes that buyers will want to check out your house in-person. If you prioritize your home's curb appeal, you could make your house an attractive option to dozens of buyers.
2. Craft an Engaging Home Listing
A home listing often represents a great starting point for buyers to learn about your home. Thus, if you craft an engaging home listing, you may be able to transform your house into a must-see residence for buyers.
As you create a home listing, consider your house's features. Include relevant information about any distinct house features in your listing, and you may be able to help your home stand out from other available residences in your city or town.
Provide accurate information in your home listing, too. If you make it simple for buyers to use a listing to learn about your house, you can help these individuals determine if your residence matches their expectations.
3. Work with a Real Estate Agent
For those who want expert assistance as they promote a home to buyers, it generally is a good idea to hire a real estate agent. In fact, if you have a real estate agent at your side, you can seamlessly navigate the house selling journey.
A real estate agent understands how to generate interest in a house. He or she will help you promote your residence to the right groups of buyers. Plus, a real estate agent will set up home showings and open house events, ensuring you likely won't have to wait long before you receive an offer to purchase your residence.
Take advantage of the aforementioned tips, and you can make it easy for buyers to fall in love with your home.