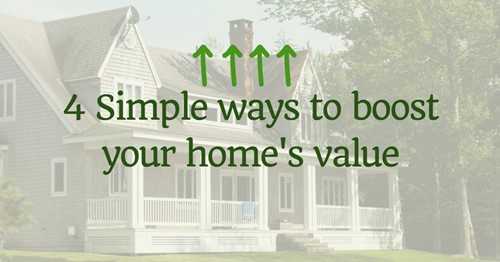 If you're a homeowner or potential homebuyer, you may be wondering how to add value to your home. Most of us know the advice of giving your home a fresh coat of paint, repairing and maintaining large features such as HVAC systems or roofs. But what other ways can you add to a home's resale value?
Here are a few ways to increase property value, even if you and your household plan to stay there for a while.
Update electrical systems
Many future buyers are interested in a home that is energy efficient, even outside energy-efficient appliances. Newer homes require substantially more electricity to be ported through their electrical systems because of new technologies.
And while this isn't something you should take on yourself, unless you're a licensed electrician, it is something you may want done.
On average, this project could run anywhere between $800 and $3,500. Before beginning this project, be sure to have your electrical system tested by a professional before taking on the endeavor.
Add more space and usable square footage
Many larger homes are sold fairly quickly. Potential homebuyers may be searching for a home they can expand their household in. They may want to add extra room for entertaining. They may even have a household full of pets or extensive foliage. Regardless, having extra square footage is a great way to bring up your home's value.
If you already have a home full of unused space, try relocating whatever you have in that area by repurposing the items, selling them, donating them or finding a simple off-site storage solution. Once you've relocated the items, determine if you'll need a contractor to help turn the unused space into something more, like a master bedroom or media room.
For those who may not have the extra space, exploring the idea of creating an addition could open you up to more possibilities when it comes to selling your home or passing it through future generations.
Install smart home technology
Smart home technology can be embedded into typical home technologies, such as your thermostat or alarm system. While those items are fantastic starting points, this technology may be able to go even further.
Appliances such as refrigerators, ovens and dishwashers can increase your home's sustainability. While this isn't a true integration, many homebuyers may be more likely to put an offer on the home when they experience the sustainable efforts you've put into your daily appliances, especially if they come with the home.
Curb appeal is still crucial
Is your garage door well over its threshold? Do you need to upgrade your outdoor space to include a few more accessibility features? Perhaps you simply want to add a few solar panels to increase your home's energy efficiency. Regardless, you need to keep your home's curb appeal at the forefront of your home improvement to-do list.
For example, opt for garage doors with durability and heft with low-energy motors. If accessibility is more your speed, try adding a few more walkway lamps and a small concrete ramp to your home's main entrance.
When placing solar panels, keep the style and load weight in mind when putting them on your roof or along the siding of your home.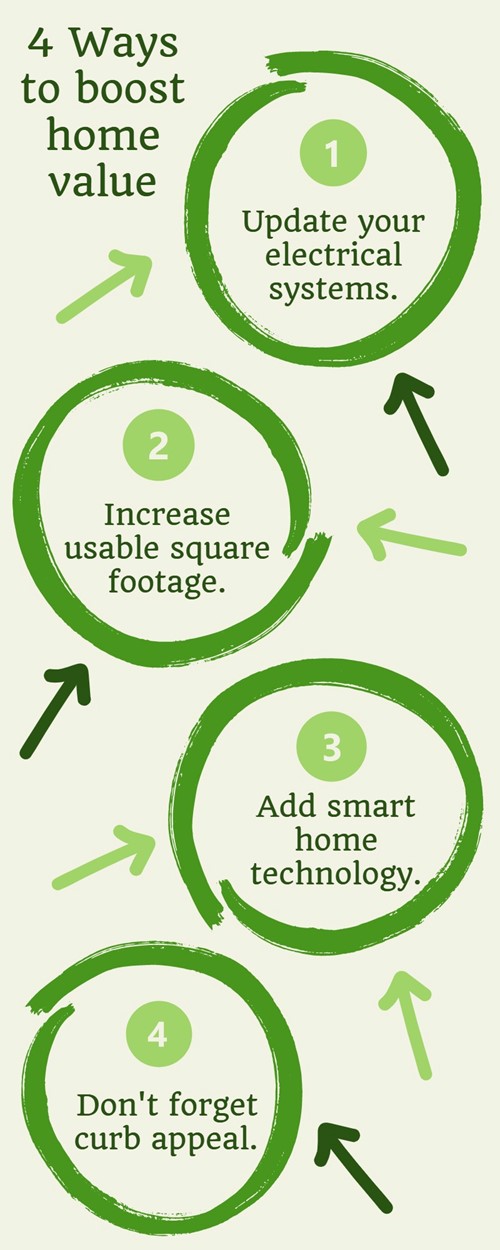 No matter what project you start with, consult your real estate agent if you're in the market to sell or interested in ways to increase the value of your home.