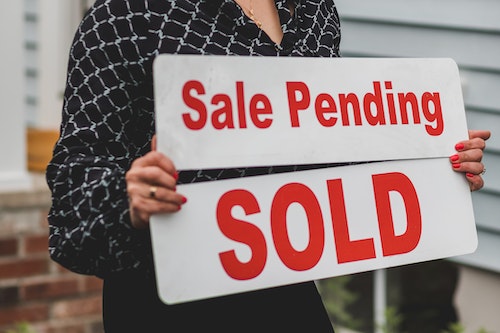 What does it mean to sell a house on short sale? A short sale property can sell quickly due to having a low asking price, making them an attractive option for many buyers. However, on the seller's side, the process and reasoning is more complex. Here is a basic rundown of what a short sale means in real estate:
Understanding a short sale
Short sales are properties offered at a lower price compared to the balance remaining on the seller's mortgage. In a short sale, the proceeds go directly to the lender rather than to the seller.
A short sale is often a strategy for avoiding the foreclosure process, but can also be helpful in times when the real estate market is either stagnant or in a downturn.
Special considerations
A short sale can be a great option in a pinch, but there are some downsides to consider. Primarily, though short sales are not as damaging as foreclosures, they still negatively affect your credit score. Also, short selling rarely negates the remaining mortgage debt - though there are multiple ways lenders can handle the situation.
Despite the name, a short sale process is actually quite lengthy and complicated - often taking up to a year to process completely. Therefore, they should not be considered a "quick fix" to a financial hardship or down market.
Short sale alternatives
If you're facing foreclosure and considering a short sale, research all your options before committing. Talk to your lender about renegotiating your payment plan or modifying your loan. While loan modifications may temporarily reduce your credit score, the lasting damage will be significantly lower than the alternative.
If you have private mortgage insurance (PMI), you have other options. Sometimes, your PMI company can help bring your payments up to date, though you'll have to repay the advance eventually.
Can I receive relocation assistance for a short sale?
Sometimes a bank can grant relocation services in the event of a short sale. Relocation assistance is paid in advance for relocation expenses and helps facilitate the transition to another residence if needed.
A short sale request must be approved by the lender before the process can begin. While the process can be difficult, it can be an advantageous choice in a variety of circumstances.
Discuss your situation with your mortgage lender or a trusted real estate agent to learn more about whether short selling is the right way to sell your home.